Add Your Heading Text Here
Your air conditioner is your modern-automatic fan, bringing you cool and clean air directly from the comfort of your room. But with the hot summer onslaught and the neighborhood's dusty surroundings, your A/C will have a time maintaining its efficiency. For this, you need to have a superior A/C maintenance company with top-notch technicians to handle AC maintenance Oklahoma City OK!
Fortunately for you, Triple Play Home Services is ready 24/7 to help customers in Oklahoma City, OK, and our top-notch technicians always provide quality work. We at Triple Play can do it at a reasonable price if you need maintenance on your air conditioner.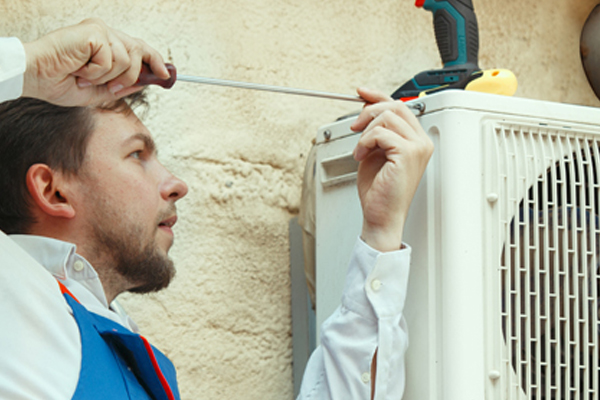 High-Caliber A/C Maintenance Company in Oklahoma City, OK
Triple Play Home Services has been a high-caliber HVAC service provider in Oklahoma City, OK since 2009 and has received many positive reviews from our highly satisfied customers. We are rated A+ by the BBB in terms of workmanship, reliability, and professionalism in handling our customers' needs.
We understand the discomfort a broken A/C can cause you and your family. We also understand that we have many competitors. That's why we're going to explain why you should choose us over the rest when it comes to A/C maintenance Oklahoma City OK.
Trusted by Many Homeowners in Oklahoma, OK
If you ask around the community, they will tell you why you should choose Triple Play Home Services. We understand your need for fast and reliable AC maintenance Oklahoma City OK. Having these embedded in our minds, our technicians, who have comprehensive knowledge of A/C maintenance, are trained to have an eye for details, professionalism, fast, and reliable skills.
We empathize with every customer we have and always put their satisfaction first in every situation. Having both a wide array of skills and up-to-date technologies for doing A/C maintenance Oklahoma City OK, no summer will leave you hot and toasty.
No Other Hidden Costs
Most customers always worry about hidden additional charges for maintenance, but Triple Play Home Services always proves its trustworthiness to its customers. As a family-owned company, we understand you with the utmost familiarity, and we are here to prove to you why we stand out from the rest.
With our top-notch technicians' honesty and integrity, we communicate all the reasonable prices you'll pay, so you don't have to worry about fake additional charges.
Known for Mastery in A/C Maintenance
Triple Play Home Services is home to many top-notch technicians and comfort specialists. We were trained to be Jacks of all trades in maintaining air conditioners with keen attention to details, an obsession with a thorough cleaning, and the integrity to provide high-quality maintenance at a reasonable price.
We are simply the best company to keep your air conditioner in good shape. Our top-notch technicians are all ready to help you, because at Triple Play Home Services, maintaining the A/C units to have them at their optimal efficiency is always our top priority.
Contact Triple Play Home Services for Superior A/C Maintenance Now!
Your A/C should be maintained to perform at its optimal efficiency and achieve the clean, quality air you and your family need. At Triple Play Home Services, we are dedicated to helping you with your needs for A/C maintenance Oklahoma OK.
With top-notch technicians ready to serve you, your A/C is only a call away from regaining optimal efficiency once again. What are you waiting for? Contact us now at 405-283-3977, to have your A/C maintained by top-notch and reliable technicians!
Your subscription is not active
Please visit the admin site to re-activate your subscription