Top-Rated Commercial Grease Trap Jetting in Oklahoma City, OK and the Surrounding Areas
At Triple Play Home Services, we know that quality heating and cooling services are what keep you comfortable year-round. But did you know the sewer system maintenance is just as important? You can't afford to take chances with an inadequate sewer system when it comes to business' comfort.
Get more information on Commercial Grease Trap Jetting Today!
Introducing Triple Play Home Service's Commercial Grease Trap Jetting service—a transformative solution for your commercial plumbing needs. Say goodbye to persistent grease buildup, foul odors, and potential drainage issues in your food service establishment. Our highly-trained technicians are experts in tackling the intricacies of grease trap systems, armed with the latest high-pressure water jetting technology to efficiently eliminate blockages and maintain the optimal performance of your grease traps.
Why is Commercial Grease Trap Jetting important?
Prevents Drainage Issues
Grease, fats, oils, and food particles from commercial kitchen operations can easily accumulate in grease traps and drainage systems, leading to blockages. Without proper maintenance and cleaning, these blockages can result in slow drainage, backups, and potential flooding.
Preventative Maintenance
Regular jetting helps prevent future clogs and plumbing issues by thoroughly cleaning the interior of sewer lines. This proactive approach can save you from costly emergency repairs and extend the lifespan of your plumbing system.
Environmental Friendliness
Sewer line jetting relies solely on high-pressure water, making it an eco-conscious choice. It avoids the use of harmful chemicals, reducing the environmental impact compared to some other methods.
Preservation of Pipe Integrity
Unlike mechanical methods like snaking, jetting is non-destructive and won't harm your pipes. It helps maintain the structural integrity of your sewer lines, reducing the risk of pipe damage.
Long-Term Cost Savings
By preventing major blockages and keeping your sewer lines clean, jetting can save you money over time. You'll reduce the need for emergency plumbing repairs and minimize the risk of costly sewer line replacements.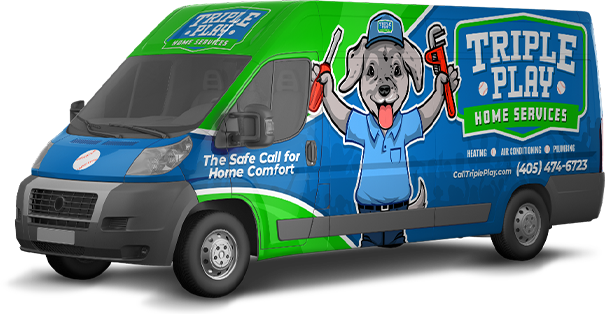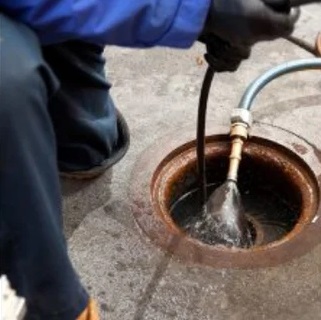 Skilled and Experienced Pros of Commercial Sewer Jetting in Oklahoma City, OK
At Triple Play Home Services, we exemplify our commitment to excellence through our team of highly skilled technicians who specialize in commercial grease trap jetting. Our experts possess an in-depth understanding of grease trap systems, and their extensive knowledge allows them to diagnose and tackle even the most complex issues with precision. With years of hands-on experience under their belts, they are adept at utilizing state-of-the-art equipment and advanced technology to efficiently eliminate grease buildup, resolve stubborn blockages, and maintain the peak performance of your plumbing infrastructure.
When you choose Triple Play Home Services, you're selecting a partner that places a premium on precision, safety, and customer satisfaction. Place your trust in our proficient professionals to deliver top-tier grease trap jetting services that guarantee the uninterrupted flow and longevity of your commercial plumbing system, providing peace of mind for both you and your community.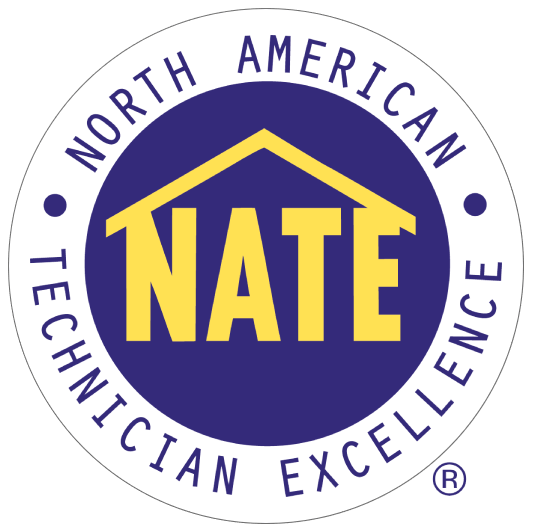 Our Technicians are NATE-Certified!
NATE certification is the gold standard in the HVAC industry. That's why our technicians are NATE-certified, meaning they've proven their knowledge and skills in installing or servicing heating and cooling systems. When you call us for service, you're confident that you're getting the best possible service from the most qualified technicians.